Welcome to DTK, Kitchener-Waterloo's newest condo with stylish new modern finishes.
I've lived in lots of different places, and stayed in my fair share of hotels and AirBNB's. I've bunked in hostels, camped under the stars, slept in boats, snoozed on trains and tried to catch some shut-eye in the middle seat of economy more than a few times. After each of these unique stays, some short and others long, I can positively say that there is nothing better than coming home and living in something that's brand new.
DTK condos is just that – a brand new condo in the heart of downtown with modern finishes and amenities. Here are my top 5 reasons to rent a new modern DTK condo: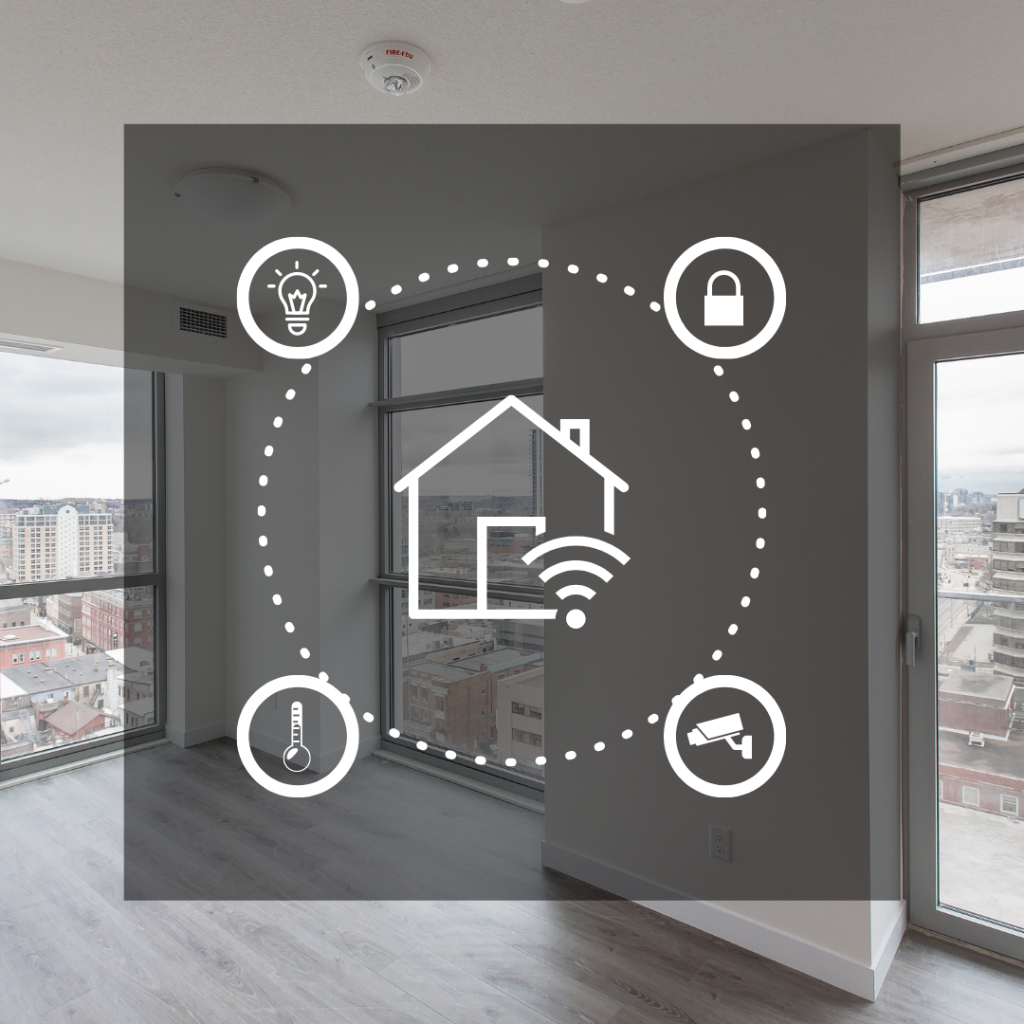 1. Smart Home Tech Package
Unique to DTK, each new DTK condo will include a brand new Smart Home tech package. This includes a smart lock, smart thermostat and smart hub. Use the devices provided to provide door codes, schedule temperatures remotely or tether new additional products to your smart hub and expand your new smart home. There are limitless options available within the ever expanding smart home industry, and all are yours to discover with DTK.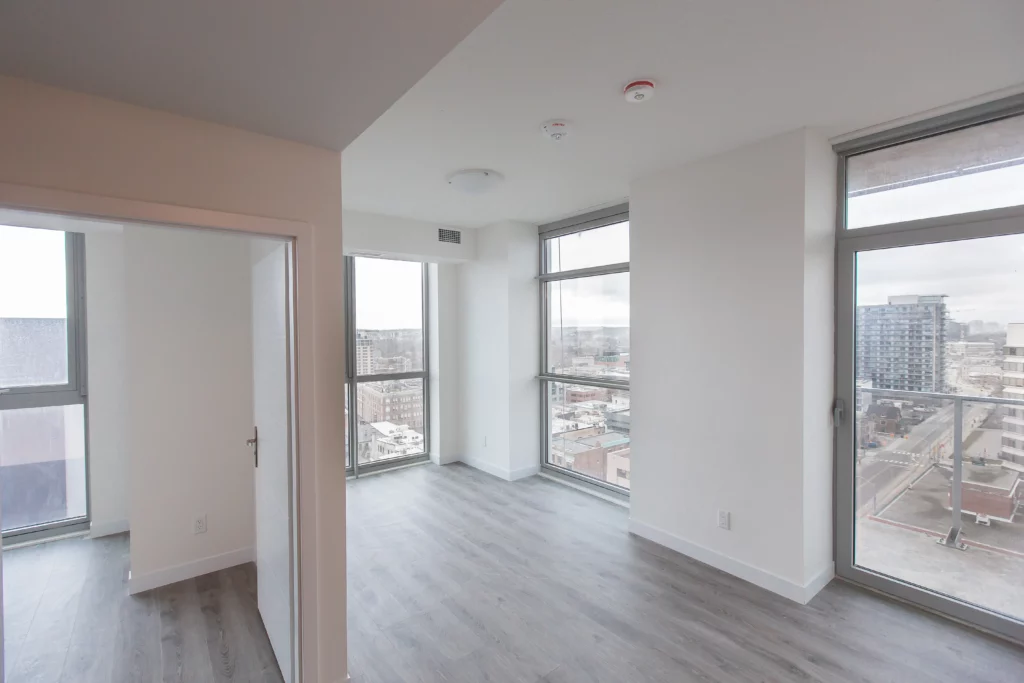 2. Floor To Ceiling Windows
You're living the high life, as high as 39 stories tall, and massive floor to ceiling windows help soak your new condo in bursts of natural light. All this new natural light will help to brighten your condo while also making your new condo feel much larger. 
3. New Modern Flooring
 Maybe you have a pet, or perhaps you're just prone to dropping things, either way there's less to worry about with the flooring installed in DTK condos. All DTK condos include modern extra wide laminate strip flooring made to look and feel like hardwood, while being durable enough to withstand scuffs and scrapes.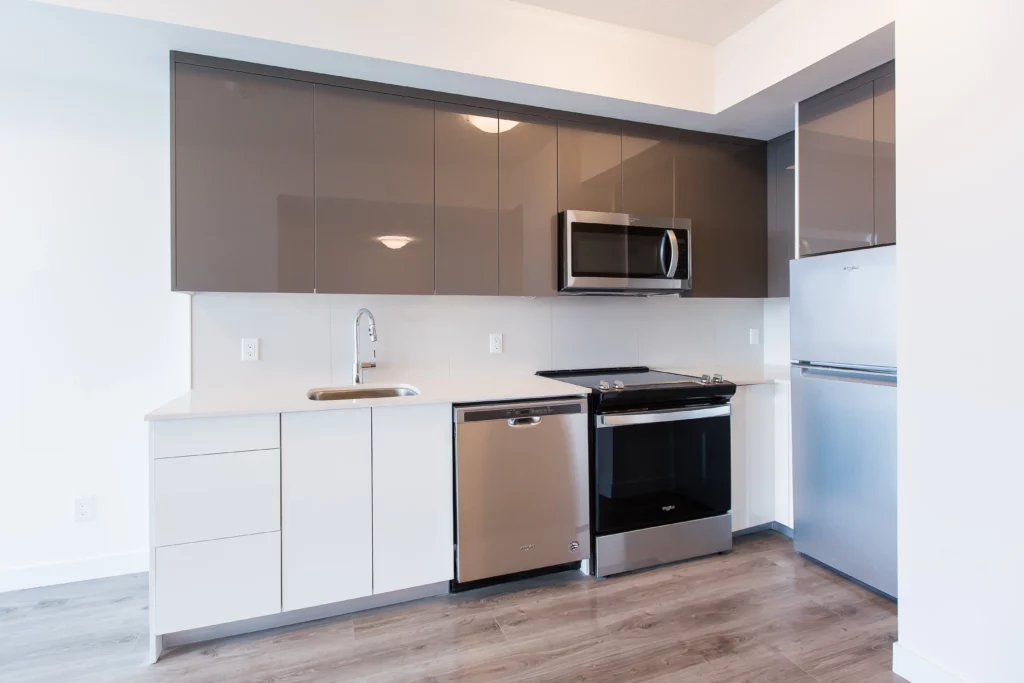 4. Stylish Cabinets + Quartz Counters
Sleek and modern designed with hard crisp edges and distinctive color schemes, each DTK condo includes brand new Scandinavian inspired kitchen cabinetry. Why settle for renting an old apartment with dated stylings when you can rent a brand new condo with modern finishes and by the envy of your friend group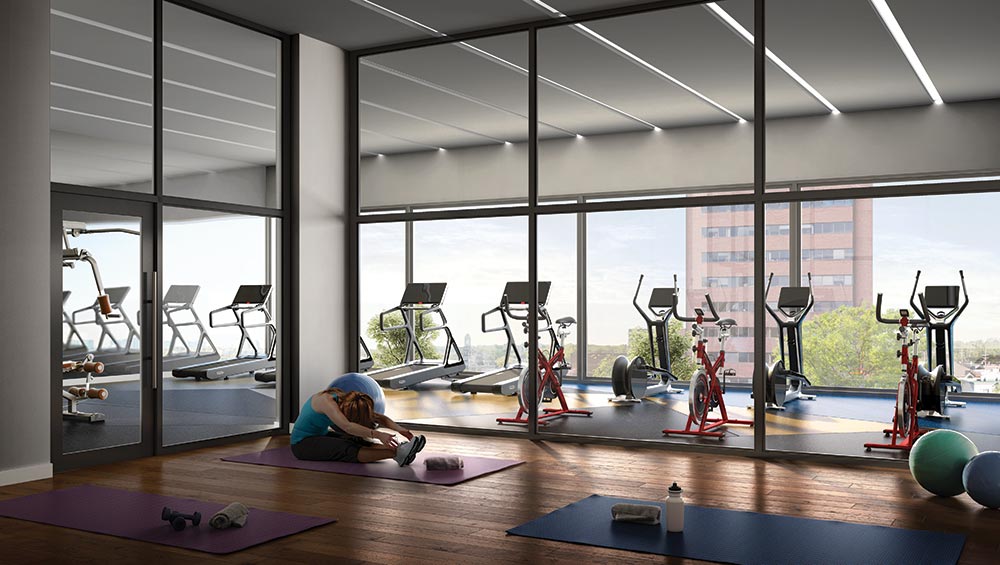 5. On Site Amenities
DTK is chalk filled with brand new amenities including: fitness centre, separate yoga room, rooftop patio and garden, rooftop dog walking space, storage lockers, enclosed garage, new sleek lobby, and access to brand new ground floor stores and restaurants. While you're living in the heart of downtown, truly you won't even need to leave your building to access all the important community amenities you typically look for or pay for separately to your rent.