Hi From DTK!
Welcome to DTK, Kitchener-Waterloo's newest and tallest condo development standing 39 stories tall. 
Like many others I've lived in my fair share of basement apartments or lowrise condos. While there's nothing wrong with living close to the ground floor, I've always wanted to live my best life with a great view.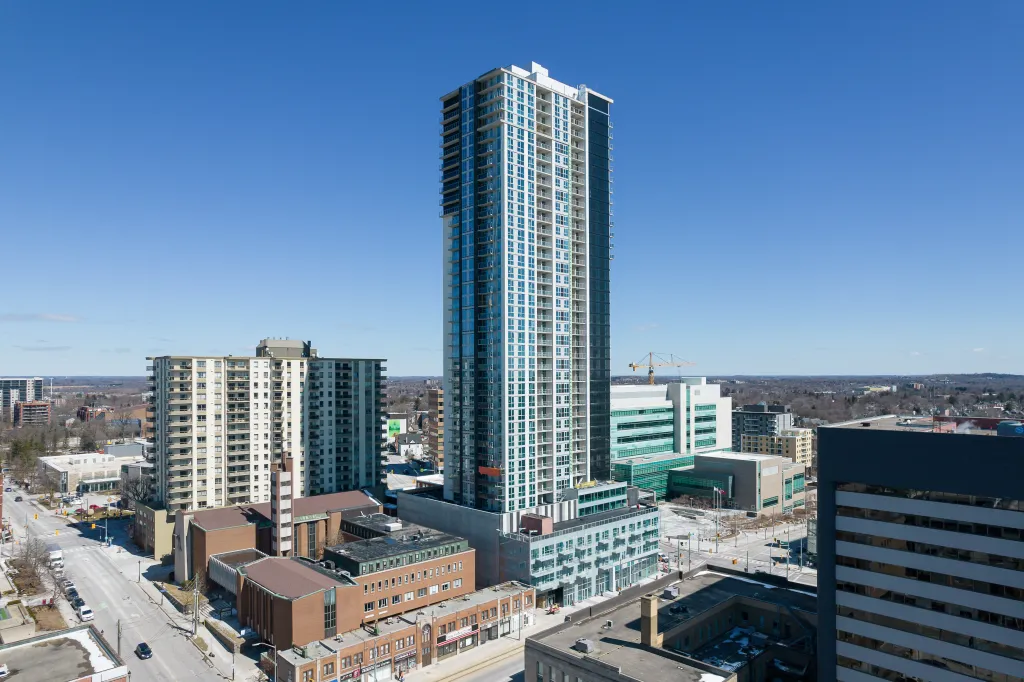 For years KW just didn't have much to offer in the way of high-rise condos, but now's our chance to rent a brand new condo with one-of-a-kind views. Here are my top 5 reasons for renting a sky-high DTK condo:
1. The Views
I have to admit this is a pretty obvious first reason, but who can blame me. I've been to the top of this building and I can absolutely without a doubt say that the views from floor 39 are incredible! Check them out for yourself.
2. Less Street Noise
Just because you live downtown doesn't mean you need to hear downtown. Living the high life comes with the benefit of less noise from both foot and vehicle traffic. You'll be able to enjoy your morning cup of coffee from the comfort of your 39th floor balcony without the added noise of morning commuters. 
3. More Sunshine + Natural Light
Living on the top floor could give you a rosy glow and help you better regulate the temperature in your new condo. Living on the top floor gives you added height and more exposure to natural sunlight and breezes. Greater sunlight can help to add additional warmth during cool days, while opening a window can invite natural higher breezes into your home to help cool everything down. 
4. Increased Security
Don't get me wrong, this building is brand new and super secure with on-site concierge and staffing, but security is always something to keep in mind when renting any condo or apartment in any city, and higher floors are generally more secure than others. Taller condo buildings are typically targeted less than low rise apartments due to their additional security and difficult access. I doubt we will see a burglar with a 39 story tall ladder anytime soon, and even the stealthiest of ninjas would struggle dodging security cameras up and down 39 stories.
5. Fewer Pests
Living on the top floor means fewer visits from unwanted pests and critters. Bugs and other pests typically live in or on the ground outside, so they're more likely to visit ground or below ground floor apartments. Living in DTK means you're 39 stories further away from tiny unwanted guests.