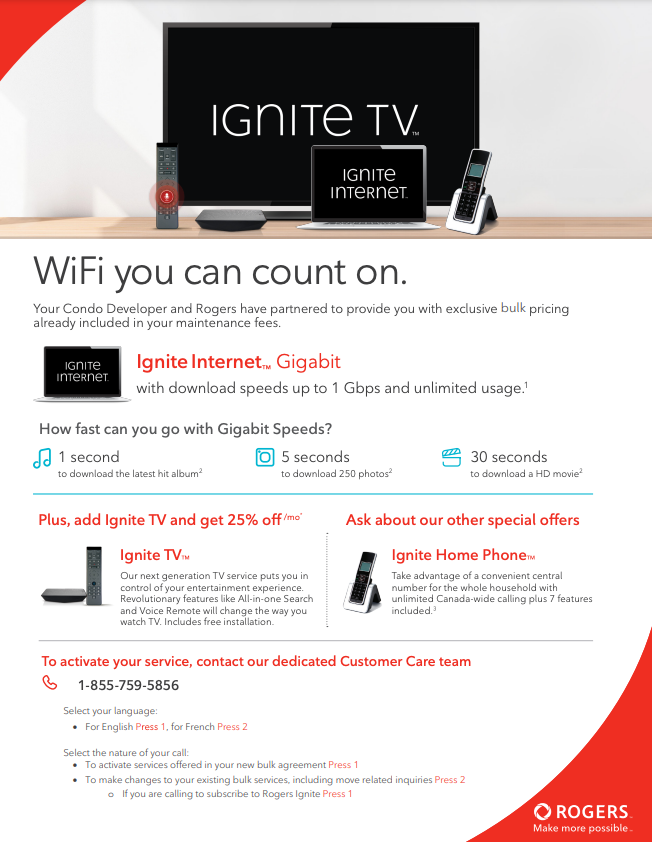 Hello From DTK and Hello Management!
Friendly reminder – all suites located at DTK condos will include high-speed internet within the monthly rent, but the internet account must be coordinated by the Tenant.
To activate your service, contact the dedicated Rogers Customer Care Team: 1-855-759-5856
You will be asked to create an account through Rogers internet.
When creating your account, please include the address as your new suite. All suite numbers at this location will have pre-paid internet services. Tenants will still receive monthly bills from Rogers where the internet services equals to $0 / month. This service will be paid-for on behalf of the Tenant during the entirety of their lease agreement.
Additional services such as TV or home phones will be billed to the Tenant. These additional items are not included within the paid-for internet service.
Reminder – DTK Condos is located at 60 Frederick St, Kitchener, ON. Postal Code: N2H 2L7.
This information is also included towards the end of your lease agreement.