Welcome Condo Owners
Your Management Team at Hello Management Services Inc. has put together a complete guide to reviewing and completing the management agreement for your new DTK Condo. Please review below for more information.
Welcome to Hello Management Services Inc.
In agreement with In8 Developments, Hello Management Services Inc. will offer all DTK Owners rental and management services for their Brand New DTK Condo.
Our team is very excited to welcome you and your new Tenant to our management portfolio. We understand you may have a lot of questions about your suite, rentals, and much more.
For now, we want to begin with the basics and complete some paperwork.
While reviewing the information below, you'll be able to review and complete steps required to complete your management agreement with Hello Management Services. We will require the documents found below be completed in full for your to redeem any rental and/or property management addendum as part of your agreement of purchase and sale with In8 Developments.
We understand that you may have questions related to the construction or scheduled closing dates for your new condo. Please know that our office does not have information related to construction, closing dates, purchase agreements or similar. The Hello Management Team is focused on securing rentals and offering management services for your rent DTK condo.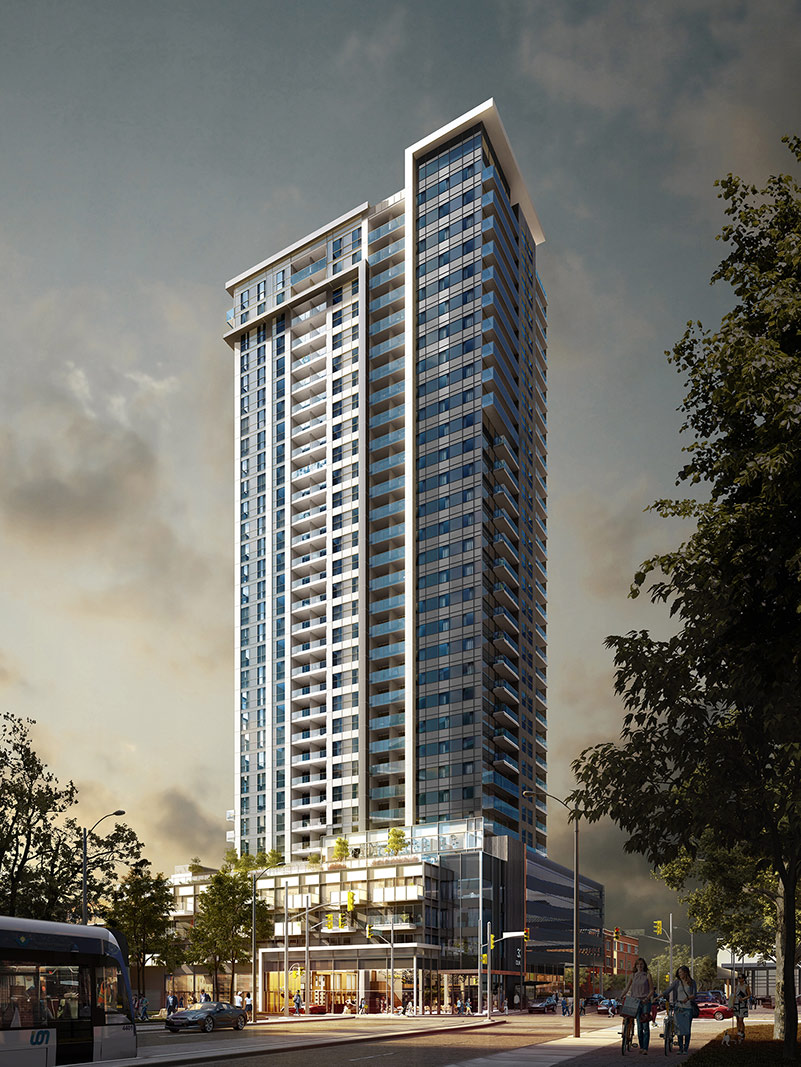 Review And Choose Your Management Plan
Hello Management Inc. provides two great management options for all new DTK Condo Owners.
Please review both options and only complete one agreement for your condo. We will be happy to assist if you require additional assistance or if you wish to later change your management selection.
Rent Collection
Lease Signing
Tenant Move-in
Rent Collection
Rental Marketing
Lease Signing
Tenant Move-in
Rent Collection
Repair Assistance
Tenant Assistance
*Standard management services are included at no cost to the condo owner within the first 12-months of the management agreement providing the condo owner has received paid-for rental and management services within their agreement of purchase and sale from the builder. If free rental and management services are not included within the condo owner's agreement of purchase and sale, the option to secure services will still be provided to the condo owner at full cost. Full cost is valued at 1-month of rent for securing a new lease + 2% of collected monthly rent billed on a monthly basis. 1-month rent fee for securing a new lease is only applied when a new lease is secured for the suite, there is no annual fee when a lease or Tenant renews. 2% of collected monthly rent is charged monthly when rent has been collected. Non rent collection results in no monthly fee.
**Includes all features within the standard rental and management service + Maintenance Coordination. Valued at 3% of monthly rent collection. This cost is not included within the paid-for services provided within the builder's agreement of purchase and sale and will be paid by the condo owner on a monthly basis in addition to the paid-for services provided by the builder.
How to Complete Your Agreement
How To Complete Your Agreement​
All agreements can be completed using the same steps and have the same requirements.
Step 1:
Select Your Service Package
Its important that you review and identify which service package best suits your needs. You can click the 'Review Agreement Template' button below either of the service packages to review the service agreement in full. These example documents cannot be used to complete the registration of your service package. Our office will send digital signing documents – learn more by reviewing next steps.
Once you've reviewed your options, proceed to the next step.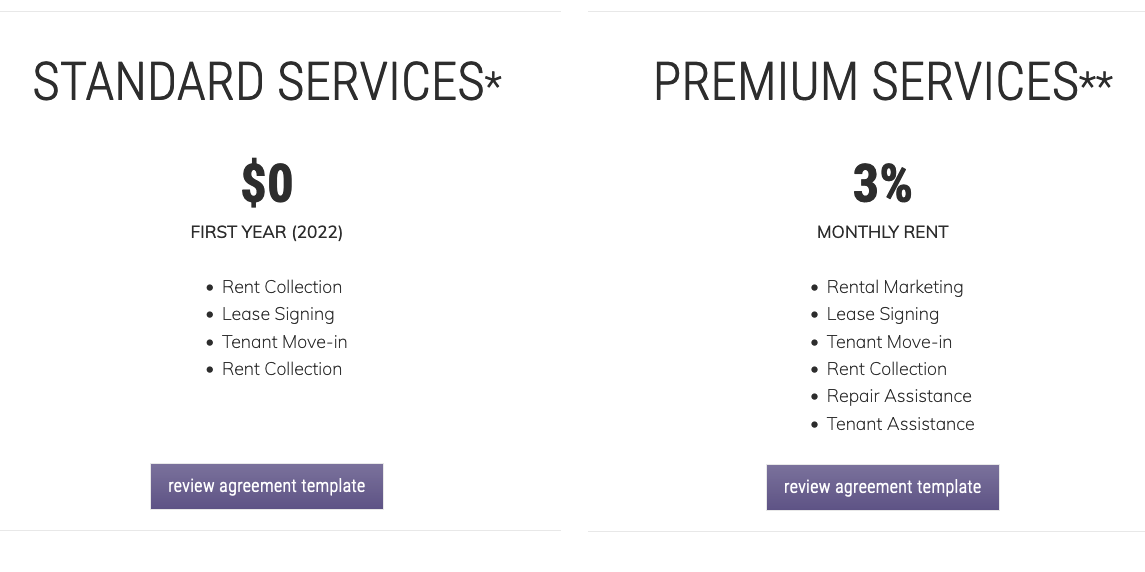 Step 2:
Confirm Your Service Package
After you've reviewed the service options, and determined which service is best for you, you can use this webform to confirm your selection with Hello Management Services Inc.
Using the webform below will send a direct message to our team. This message will also include all the information needed by our team to draft and send a service agreement to you via our digital document signing service – PandaDoc.
Step 3:
Final Step!
Once you have submitted the webform, and indicated you would like to receive one of the two provided services, our staff members will send you a digital signing document through PandaDoc.
PandaDoc allows our office to send and receive important signing documents by email. You will be able to review the agreement and sign in the comfort of your own home without having to download, print, scan or re-upload the agreement.
Please check your inbox for the PandaDoc digital signing forms and complete within 48 hours of receiving the forms.
Once you've completed your portion of the agreement, our office will then receive a notification to review the agreement and countersign. Once our staff has signed, the agreement is complete.
Completed copies of the forms will be automatically sent to you via PandaDoc.
Additional Updates
Please review the additional updates below. These are a collection of updates sent to Owners who may want to easily review mass-emails sent to their account from Hello Management.